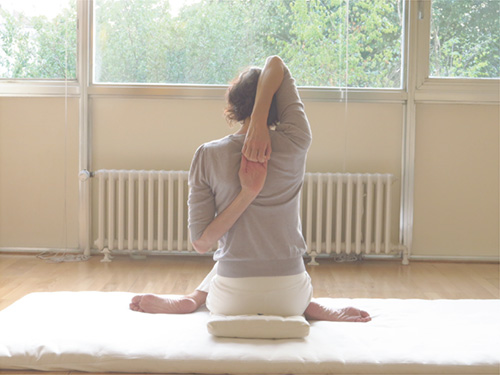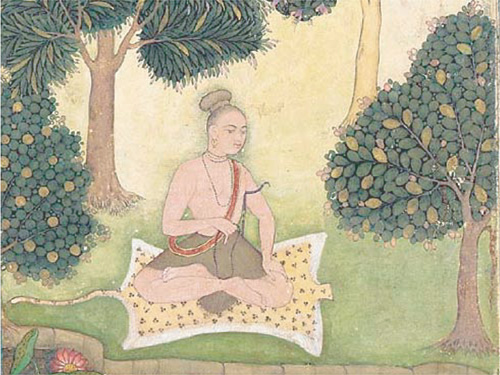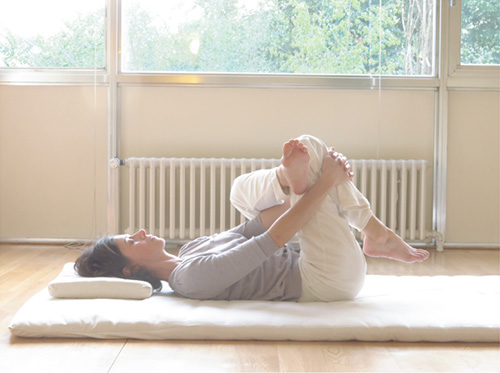 What happens during a session?
All sessions are given one-to-one, or for two persons maximum to ensure that there is time to talk if desired, and that your pace, sensitivity and needs are respected. The session can also be suited for people having physical ailments or restrictions for whom normal group classes are not adapted.

It begins in a lying down position, allowing you to unwind and observe what is present upon arrival. After a moment of peace, you will experience the first layers of tension releasing and a heightened state of awareness settling in.

The session flows progressively so there is no strain on the body, helping you feel inner fluidity when moving on to the standing poses and other sequences of movements.

A certain sense of effort and exercise may exist, but the body is put in motion in a state of openness without tension. When yoga is practiced in this way, inner tension and mental agitation dissolve into quietness. What remains is a feeling of openness, lightness and warmth, strength and great inner calm.